Anne O'Connor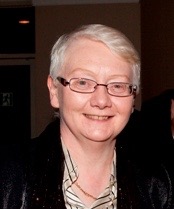 Anne O'Connor has been involved in Irish and comparative international folklore studies since the late 1970s. Her major research focuses on the representation of women in Irish religious belief and legend and her book The Blessed and the Damned: Sinful Women and Unbaptised Children in Irish Folklore reassesses the subject of her doctoral thesis in the light of feminist and postmodern perspectives. She is a member of the editorial board of Béaloideas, Series Editor of the Peter Lang International Studies in Folklore and Ethnology Series, and currently works with Raidió Teilifís Éireann (RTÉ).
Kelly Fitzgerald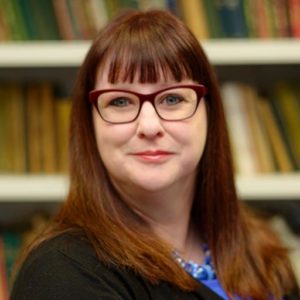 Kelly Fitzgerald lectures in Irish Folklore and Celtic Civilisation in UCD. Her work has focused on the development of folkloristics and folklore studies in Ireland as well as on the creative process behind the verbal arts. She is a Director of Fondúireacht Bhéaloideas Éireann and Director of the Irish Association of Professional Historians.  She also works as an ethnographer and oral historian for Anu Productions of which she is one of its Company Directors.
Diarmuid Ó Giolláin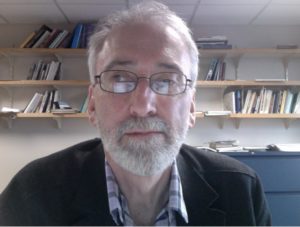 Diarmuid Ó Giolláin is a professor in the Department of Irish Language and Literature and concurrent professor in Anthropology in the University of Notre Dame. His publications include Locating Irish Folklore. Tradition, Modernity, Identity, winner of the Katherine Briggs Folklore Prize. He was recently guest editor of a special issue of Ethnologie française :'Irlande: Après Arensberg et Ó Duilearga'.
Ríonach uí Ógáin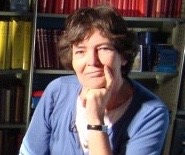 Ríonach uí Ógáin is former Director of the National Folklore Collection, University College Dublin and professor emeritus of Irish Folklore. She has published widely on traditional music and song and has also published a number of compact discs with accompanying booklets. Her most recent publication is The Otherworld: Music and Song from Irish Tradition jointly edited with Tom Sherlock which appeared in 2012.
Cathal Goan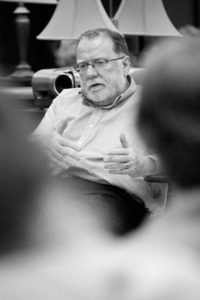 Independent media consultant. From 2011-2013 he was a lecturer in Irish Studies at the University of Notre Dame in Indiana. Previously, from 2003 until 2010, Cathal was Director General of RTÉ, the Irish national public service media organisation. An experienced media professional, he began his career at RTÉ in 1979, and roles included Editor of Irish Language Programmes TV, first Director of the Irish language television channel Teilifís na Gaeilge (TG4) and Director of Television at RTÉ. His former board memberships include the Institute of Public Administration, Ireland (2004 – 2010), Chairman of Irish Traditional Music Archive 1996-2008, Secretary of Folklore of Ireland Society 2002-2006 the Irish Film Institute (2005-2010) and the National Concert Hall of Ireland (2005-2010). He is Honorary Adjunct Professor, School of Irish, Celtic Studies, Irish Folklore, University College Dublin and is currently Chairman of DRUID Theatre, Galway; COMHAR, the Irish language journal and the National Folklore Foundation.
Ruairí Ó Cuív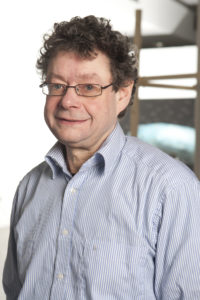 Ruairí Ó Cuív is an independent curator and arts consultant. He has been Public Art Manager with Dublin City Council since 2008 devising and implementing the City's first Public Art Programme. He has also commissioned work for the Dublin Airport Authority, HSE, Department of Education and Skills, educational institutions and Kerry County Council. He has worked closely with many architects, including the development of Temple Bar Gallery and Studios and Rua Red Arts Centre in Tallaght. Previously he was director of Temple Bar Gallery and Studios, curator of exhibitions at the Douglas Hyde Gallery and Royal Hospital Kilmainham. In 1982 he co-founded Ireland's first professional art installation and transport company. He began his career as a History of Art lecturer. His writing has been widely published.
Past Members
Fiachra Mac Gabhann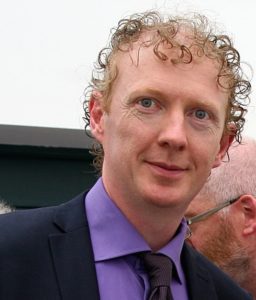 It is a cause of great sadness that the National Folklore Foundation has lost a founding member of the organisation. Fiachra Mac Gabhann, was a staunch supporter of the recognition required to maintain awareness of tradition. He played a crucial and active role in the vision and delivery of the aims of the Foundation. His unique combination of wisdom and easygoing personality was both a joy and privilege to have experienced.
Ar dheis Dé go raibh a anam dílis.
Fiachra Mac Gabhann was from Blackrock in Co. Louth, but was domiciled in the Tuar Mhic Éadaigh area of south Mayo since 2001. He attained his first degree in Irish Folklore in 1992 in UCD before moving to Queen's University in Belfast, where he achieved further degrees in Celtic Studies. He worked in the Northern Ireland Place-Name Project in Queen's in the 1990s and published a volume on the place-names of north Antrim in 1997. Later, he was awarded a Government of Ireland Fellowship under the auspices of NUI Galway, which allowed him to engage in full-time research that led eventually to the publication of the ten-volume study Logainmneacha Mhaigh Eo in 2014. He edited Ciarán Ó Con Cheanainn's Clár Amhrán Mhaigh Cuilinn for Comhairle Bhéaloideas Éireann (2011) and has published several articles on various aspects of folklore, Irish texts and place-names studies.